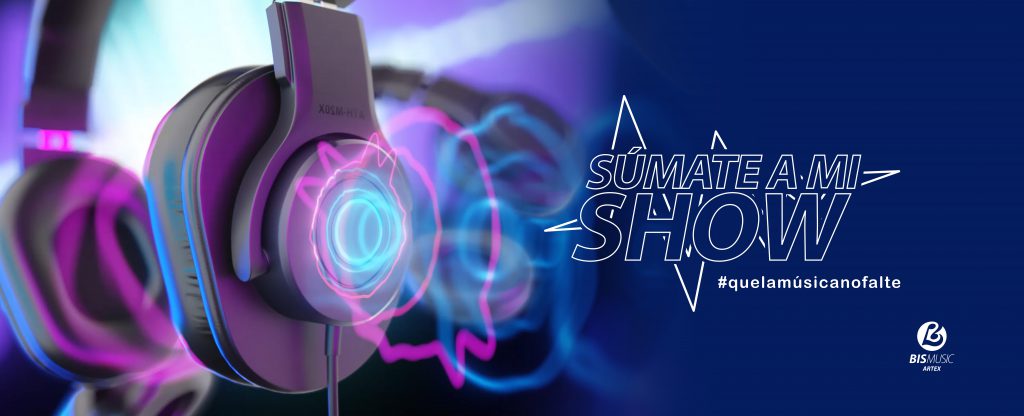 New promotional TV SHow of the record label Bis Music reaches Cuban television.
With the scoop ahead and as its slogan says "Quelamúsicanofalte", the Bis Music Record House has developed a spontaneous and innovative promotional space that saw its premiere on the occasion of the Day of Cuban Culture.
Its name is Súmate a mi show, and in a way of invitation it is dedicated to the promotion of young Cuban artists belonging to the house catalog. With a duration of 27 minutes and special interest in being attractive to young people, the central axis is the performance of an artist with the interpretation of three musical themes, between which distinctive sections are combined. It will be hosted by young actor Ray Cruz. In its structure, these cuts will promote singles releases through video clips, interviews with the artist, comments from a critic about a certain production of high cultural values, reports on projects in the production phase, and presentations of record novelties with audiovisual fragments, all of this enlivened and interspersed with musical themes.
The space will have a weekly frequency and will be available every Tuesday on the Bis Music You Tube Channel, to then be broadcast on Cuban television.
Among the first four invited artists are: Adrián Berazaín, Abel Geronés, D´Corazón and Christopher Simpson.
"The return to magic and the charm of homesickness"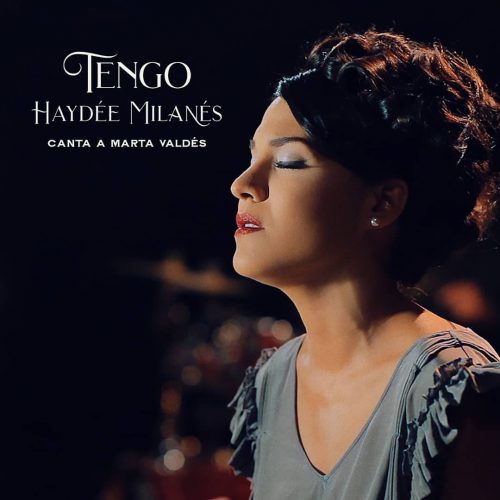 "Tengo" is one of the most revered and anthological songs by the prolific Cuban composer Marta Valdés. Six years ago Haydee Milanés decided to include in her compendium of themes that contribute to Marta's work this song, which has been covered on many occasions. Having grown up listening to the songs of the octogenarian author, he was permeated in his training as an artist with a concern that later became a commitment to rescue and bring to new generations the work of a lifetime. This time he comes to us with that soft, nostalgic and almost reflective halo from the hand of a fabulous trio that usually accompanies him to recreate that intimate atmosphere in which such a song overwhelms us. A minimal arrangement and the charm that the jazz scene grants define this installment in which it is possible to remember the Cuban filin in all its splendor. The song conveys a nostalgic and confused mood of love that cries out for an answer. It uses an audiovisual directed by Alejandro Gutiérrez that recreates precisely this introspective context, appealing to the warmth of colors, passion, melancholy and interpretation from a staging.
"A classic that refuses to be forgotten"
Presents Bis Music compilation album of the work of pianist Mario Romeu
Our island is characterized among many things by having produced many musicians of genius and unquestionable abilities over time. This is the case of Mario Romeu. Strange as it may seem, there is no record of any phonogram that includes the extensive work that he accumulated for so many years after playing every day in auditorium theaters, the studios of the Cuban Radio, nor his unforgettable collaboration for Cuban cinema.
A detailed work of compilation of two volumes in which the management of his children Belinda and Mayito was of great importance emerges for those who remember and admire his spirit. Some rescued tapes recorded in their diagnosis: "Tape in very bad condition, possibly its last reproduction". Thus, some of the interpretations that are treasured were saved in his last roll, clinging to the intention of recovering his musical heritage, his legacy.
His compositions, interpretations of Lecuona, Manuel Saumel and Ignacio Cervantes stand out. There is a section for "simple sounds" and his nostalgic "Song of Rachel" written for the film La belladel Alhambra. His sound, classified by illustrious musicians as unique: "he caressed the piano, he did not seem to percuss it." His unmistakable style carries Cuban lineage and universal reach.
Mario Romeu studied with his father Armando Romeu Marrero with his sister, ZenaidaRomeu, and with the Soviet pianist JaschaFischermann.
At the age of three he performed for the first time and the press classified him as a "child prodigy." Even before he was four years old, he played the piano for four hands with his father at the National Theater. At the age of eleven he played Mozart and at the age of twelve he toured thirty-six cities in the United States performing Beethoven's Concerto No. 2 for piano and orchestra and Liszt's Hungarian Fantasy. This earned him a scholarship to the famed Curtis Conservatory in Philadelphia and cultivated an intense career.
In Cuba, there were many scenarios that acclaimed his virtuosity. He walked his path distributed by the Auditorium Theater, the Caracas Symphony and all relevant musical spaces. He then worked at Cuban Television from its founding until retirement beyond his eighties.