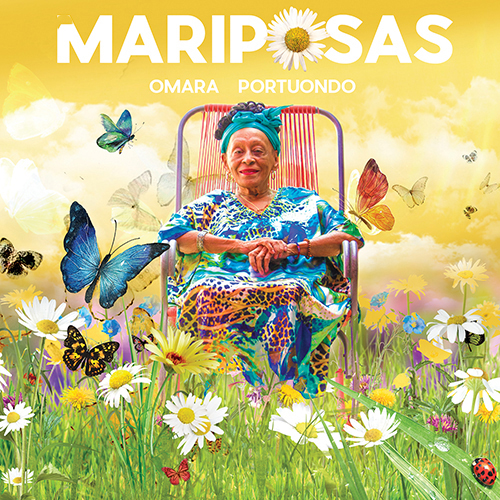 Mariposas
Mariposas is a selection of ten songs written by Jessee Suarez to be performed by OmaraPortuondo, who with her successful taste and popular knowledge of music and performance delights us once again in this musical gift. This set of songs for our fortune flirts with Cuban and Latin rhythms. It contains a special arrangement of the theme El díafeliz, by Silvio Rodríguez, and also one collaboration between Jessee and Omara on the theme Libre. Strolling from the ballad, the bolero, the son and the salsa; and winking to the cumbia and the ballenato, this phonogram derives in a delicate journey from the pop vision of its author, to whom it seems that "musical genres do not concern him and he manages to move very comfortably between them without losing the essence of the message or the theme-rhythm relation ".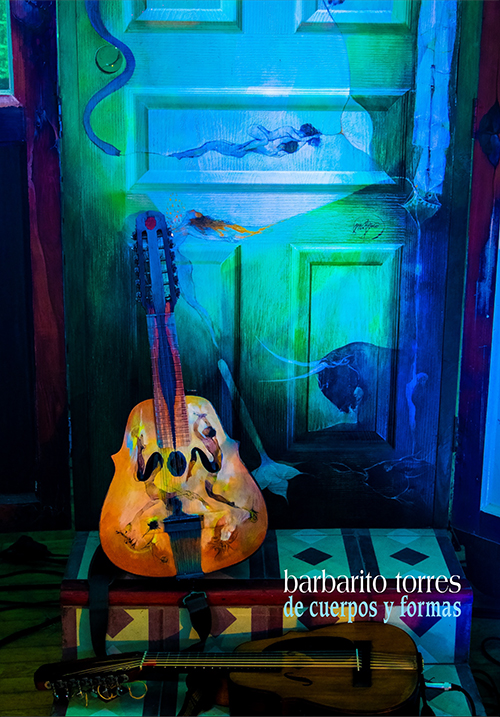 The bodies and forms of Barbarito Torres
This audiovisual production collects in some way several of the stages and edges of the life and work of Barbarito Torres. It is a proposal in which the artist offers a vision of the Cuban laud as a solo instrument through the style of its performer, presenting classic works of the traditional and popular repertoire of the Cuban nation. With different genres and especially those linked to Barbarito's life story, different formats and an unusual setting, they respond to a concept and intention that transgresses customs. This materialshows the need to capture the most identity expressions of the Cuban cultural heritage so as not to be forgotten in the midst of so much international influence. With this work the musical heritage is enriched by complementing the repertoire for laud at the same time as cuban discography is enriched. This instrument is presented in a variety of genres, forms and musical formats. A repertoire of Cuban anthological themes such as Tabaco verde, El Manisero, La criolla, DrumeNegrita or El danzonete stands out.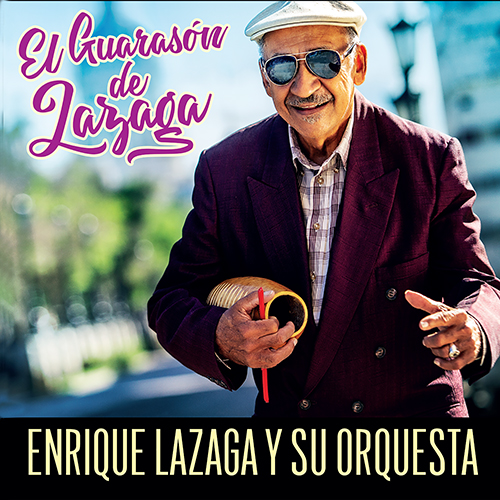 El Guarasón de Lazaga
Enrique Lazaga, known as the most internationally recognized Cuban "güirero" comes to us this time from the hand of an exquisite phonogram that he has named "El Guarasón de Lazaga". Under his musical direction, the album features a careful selection of pieces that were popular in Cuba during the 1930s and 1950s, including Cuban, Mexican, and Puerto Rican authors. Attractive and innovative arrangements reminding a whole variety from of guaracha to son. A sui generis instrumentation with the special participation of guests such as Emilio Morales on the piano, the brothers Adolfo and NivaldoDurán, Arturo Cruz on the tres, JulitoPadrón on the trumpet, and René Herrera on the five-key flute, among others. This is his third album with Bis Music, delivery that makes us balance good taste and diversity without neglecting respect for tradition and the preservation of styles in a very fine way with this elegant compilation.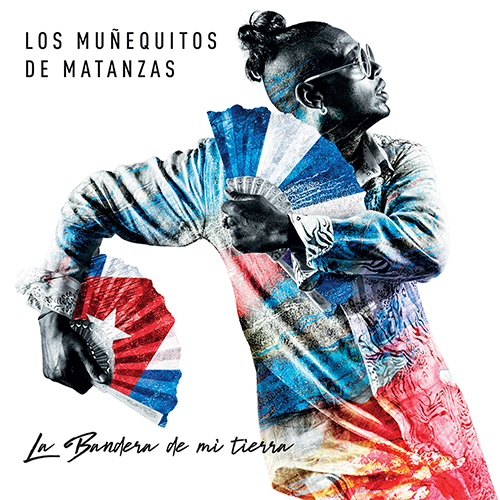 La Bandera de mi Tierra
"La Bandera de mi tierra" is a heartfelt tribute to the rumba genre and to the traditions that the Cuban people have carried out since ancient times when exercising this spiritual practice. In addition to deserving all the respect of Cubans, they have won two awards in the categories of "Afro-Cuban Tradition" and "Graphic Design" in the CUBADISCO awards. Songs full of feeling, that tell popular stories, with messages of love and friendship, respect for the Cuban homeland and for the ancestors overflow from religiosity and percussion always faithful to their style. Under the general direction of Diosdado Ramos and the artistic direction and research of Cary Diez, on this occasion they revere the flag of Cuba with their songs from the memory and stylish traditions of the different peoples of the island. Banner of many rumberos, "sung in their montunos, recreated from the satin colors of their costumes and raised with decorum in many stages of the world by a people that strengthens it from its identity", as its record notes refer.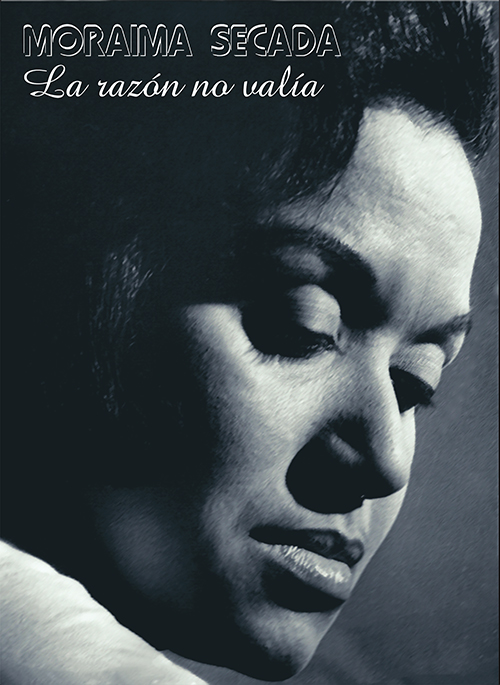 La razón no valía: Moraima Secada
Moraima Secada was one of the greatestcubansinguers, singing was her life and she did it tirelessly, body and soul, but she did not record as many albums as her stature deserved, however, I consider the testimony of her intense work, in the recordings he made at the Cuban Institute of Radio and Television for its various programs, which Bis Music has compiled for this tribute to the great singer. Forty-three songs to enjoy, constitute a formidable instrument to understand and admire the interpretive force of this wonderful woman, as well as a jewel to treasure, which includes Moraima's last live record in the then prestigious Adolfo Guzmán song contest. . " TonyPinelli (Taken from the Record Notes) The album includes a documentary about the Moraimás life story. Through interviews, archive images and with Tony Pinelli as host, the encounters and disagreements in the life of this great woman from Cuba are exposed. The testimonies of OmaraPortuondo, Pablo Milanés, Meme Solís, Malena Burke, John Secada (Moraima's nephew) and other relatives and close friends of "La Mora" stand out. The original idea and script for this documentary are Felipe Morfa´s , who also directs this material with Mayra MaríaGarcía.It´s aBis Music and RTV Comercial production. Also are part of the album are two volumes that contain 43 unreleased songs sung by Moraima, from the archives of Cuban television that were remastered.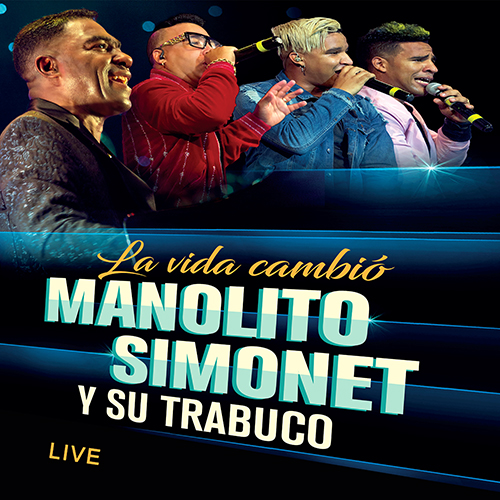 "La vida cambió, el Concierto"
This concert is the result of a celebration for the 25 years of artistic life of such a valuable group for the heritage of Cuban popular dance music. Under the musical direction of ManolitoSimonet himself and the artistic and audiovisual production of José Manuel García, the concert reflected in this phonogram summarizes the hits with which El trabuco intends to satisfy the demands of the most demanding dancers, "and at the same time connects with the references experiential and auditory experiences of the potential domestic consumer, by addressing texts that are identified with the idiosyncrasy and emotional environment of the average Cuban", according to the author of his record notes. With highly recommended guests such as Alexander Abreu, Alain Pérez, José Luis Cortés or La CamerataRomeu, he alternates in forms and genres to gladly experience a bolero as well as a quote from Tchaikovski. Without ceasing to privilege the melodic work of his wind instruments, and with the "rhythmic support of his piano", Manolito underlines the prominence of the voices that make up his front line, to expose for more than an hour a broad, full and diverse.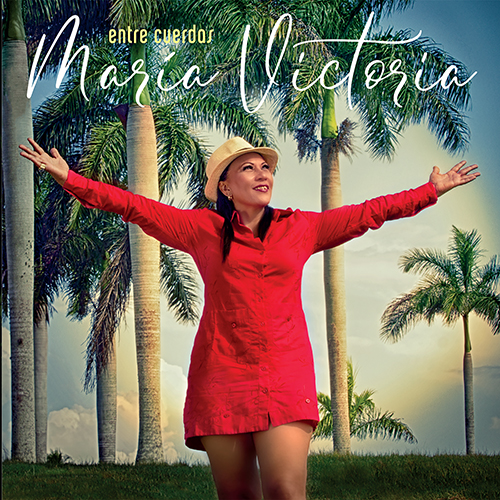 María Victoria: entre cuerdas
Entre Cuerdas is fourth album by the talented interpreter and composer María Victoria Rodríguez, who for some years has been one of the most loyal followers and exponents of Guajira music in Cuba. A direct inheritor to the legacy of Celina González, María Victoria gives us this album this time, with an exquisite selection of thirteen songs that reflects this art of centuries-old tradition for Cubans. It presents some classic songs, others more popular with novel arrangements that include changes in the musical format of this genre, others by Latin American authors such as Agustín Lara and Pedro Flores, and her own compositions such as "Llanto de laúd" and "Entre Cuerdas". Her powerful voice, while tender, is accompanied in this production by special performances such as Barbarito Torre and EdwindVichot on the laud, Emilio Morales on piano, Gastón Joya on double bass, and Dayron Ortega on guitar, among many others who stand out in the orchestration work performed by Félix Martínez "Chiquitico". Honor to Guajira music and its most worthy representatives for its finished bill in the musical direction, clarity of sound and originality in the chosen repertoire.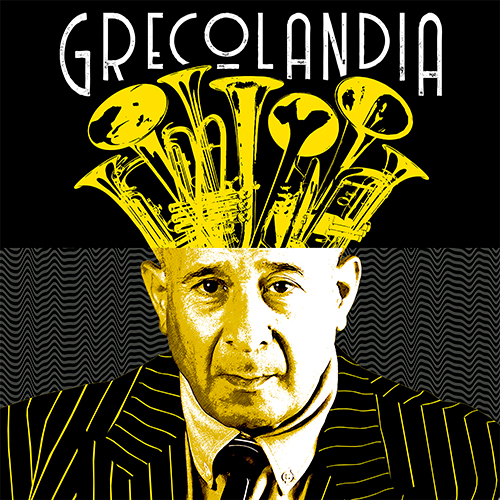 Grecolandia
Many Cuban artists have been in "Grecolandia".Those paths have been influenced by the charm and mastery of the work of so many years of El Greco, as he is affectionately known. It is not surprising that under the baton of Greco himself, a sample of virtuous trumpet players gathered in Cuba, along with other talented instrumentalists, to give life to this beautiful project with the magical name mentioned above. Grecolandia is "a proposal without haste or great musical displays, or abrupt transitions in the execution of the instrument. It is a lyrical worldview of an instant and a moment in the life of each one of them. That is the fundamental reason why there is a solid dramaturgy that allows us to enjoy each song and understand its climax". It highlights the heterogeneous participation of several generations that favor with a brightness and a singular color in each one of the subjects from their personal experiences and the notion of this teacher. Thus talents such as RoberticoGarcía, JulitoPadrón, Alexander Abreu, YasekManzano, among others, can be mentioned. The musical columns of this album are based on the talent and creativity of Emilio Vega and Alfred Thompson, two artisans who have basted in the sound of the trumpets from all possible experiences and the intentions of that man to whom they pay tribute. José Miguel Crego,"El Greco" is an outstanding Cuban musician with many years of accumulated career and a potential work to be cited by trumpet players in Cuba. He began his musical studies at a very young age, at the age of 5 and since then he has dedicated his life to music, being a living example of interest and strong concerns towards improvisation. From a young age he participated in important jazz festivals and his beginnings have earned him playing among artists such as Arturo Sandoval, Afrocuba, Irakere, Pacho Alonso, NG La Banda and Paloma San Basilio Group.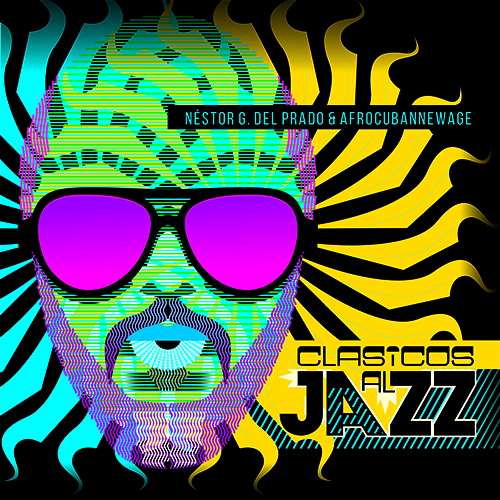 Clásicos al Jazz: Néstor del Prado e invitados
Not a few Cuban artists have come up with covering classic themes that are abundant in success and impregnated in each generation that emerges. This is the peculiar case of the double bass player, composer and arranger Nestor del Prado. This time in a subtle, very personal and powerfully free way, Néstor brings together a group of instrumentalists of his generation to reinterpret from their experiences and the happy coincidence of affinity a group of songs that at the end of the 19th century and much of the 20th century animated the musical and cultural scene of theCuban island. Can be appreciated the substance of Don Ignacio Cervantes in the hands of his disciple Emilio Grenet, renewed by popular music. Jorge Anckerman, another of the geniuses of Creole musical theater, is revered. They are also remembered with one of their most exquisite guajiras; two great instrumentalists: AnicetoDíaz with his danzonete and CachaoLópez (along with his brother Orestes) with a new rhythm danzón. The feeling of Marta Valdés together with the author's binomial Piloto and Vera are very well represented in that precursor current "that altered for the better the paths of Cuban song and bolero until today". The result of a long process of assimilation, study and recognition of the most genuine of our genres: Néstordel Prado selects and refines to deliver these endearing classics in new shades and colors.
Con güiro, cajón y piano. Danzones maravilla.
The danzón is a musical genre that is linked to nostalgia for old emotions. Formerly there were presentations in bars and cafes in Havana in which it was usual to see trios of pianists with small percussion formats performing as "descargas" with danzones and contradanzas. This album is a kind of tribute to that sound universe with an unique and contemporary style. Maestro Enrique Lazaga gives us ten pieces magnificently executed by ten pianists who, invited together with the peculiar sound of RuyAdriánLópezNussa on the cajon, make this phonogram and its audiovisual an exquisite proposal for the delight of such a Cuban and original genre. The ten danzones selected differ in their aesthetic-musical content and interpretive styles. Different eras in its evolution appear. This makes it possible for each one of them to expose their particular technical and expressive virtuosity. Among these guests are Emilio Morales, Harold LópezNussa, Roberto Carlos Rodríguez Valdés (Cucurucho), Jorge Boulet, José Portillo Herrera, Alejandro falcón, Orlando Pérez (Landy), Aldo LópezGavilán, ErnánLópezNussa, and Roberto Carcassés, all of them with notable musical careers as soloists and instrumentalists in orchestras of great international prestige.