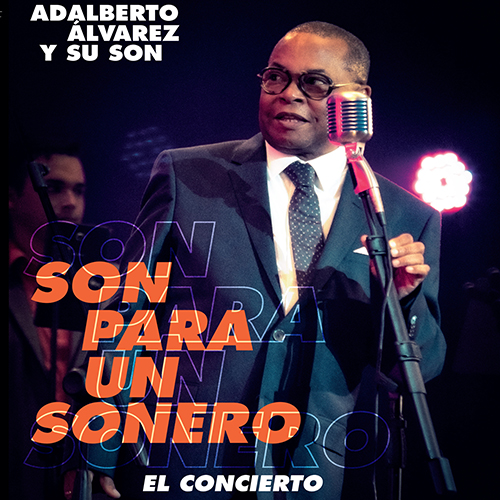 Son para un sonero. El concierto is a live show celebrating the 45 years of artistic life of one of the most important soneros that Cuba has given, Adalberto Álvarez. For this celebration, the Master made available to a representation of interpreters of Cuban dance music, seventeen of his most sung hits throughout his career. Among the many surprises, the premiere of the song Un son para el caballero stands out, dedicated to Adalberto and performed by Gilberto Santa Rosa and the Bamboleo Orchestra.
Son para un sonero. El concierto. Primera Parte. https://youtu.be/ytrib4DrfOg
Son para un sonero. El Concierto. Segunda Parte. https://youtu.be/Can26F8vWFc
De Raíces y Versiones is a very peculiar product. It is a compilation of beautiful copies of songs covered by Miriam Ramos in two ways. Yes. A double album where she performs her interpretations from two musical visions: one, from the style of the purest traditional trova with the musical production of the guitarist Dayron Ortega and herself. The other contains the same selection of themes but this time with the arrangements by Ernán López Nussa with an intimate and jazz version.
The well-known interpreter of Cuban popular dance music, Vania Borges, arrives in this phonogram completely devoted to song and bolero. He chose a repertoire that does not hesitate to propose well-known classics through the mechanism of the victrolas; Those who, in glorious decades of Cuban music in the 20th century, popularized Orlando Contreras, Rolando Laserie, Ñico Membiela, Orlando Vallejo, etc…
With that starting point this album was born in which the springs that the artist in full maturity uses to conquer our complicity are enjoyed.
https://orcd.co/sencillamente_vania
Raros Pasos is the debut of the young artist Ronaldo Rodríguez, who debuts with a set of peculiar songs with intense and thoughtful texts. The mischief, the double meaning, the jocularity, the rhymes and resources of the language that provide a kind of added value are noticed. There is a mixture of traditional Cuban and foreign genres that are transformed and returned reinterpreted by Ronkalunga, thus evoking son and trova as a base, without overlooking in their melodic substance touches of rock, jazz, reggae, rap, funk, cumbia and until kisomba.